The 2020 Porsche Macan is an SUV Like No Other
There are no rules that say your SUV has to be like the rest, which is why we want you to get a look at the 2020 Porsche Macan. This SUV is like no other on the market, providing you the driving experience of a sportscar that has the room that you will need for packing your gear and family into. The trims of the 2020 Porsche Macan include the Macan, Macan S, and Macan Turbo.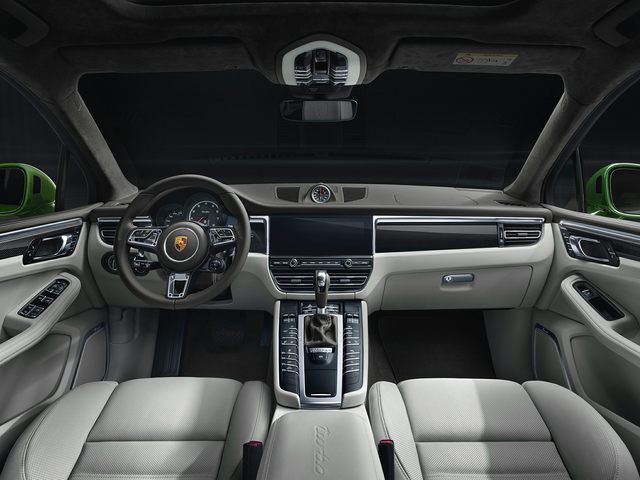 Interior Features & Design
The cabin of the 2020 Macan ensures you are prepared for whatever is head of you, having the space and features that will help along the way. You have up to 52.9 cubic feet of cargo space to bring along everything you could need, and seats that are so comfortable they will make you feel like you are a part of the vehicle.
Exterior Features & Design
Don't let the 2020 Porsche Macan fool you, the sweeping lines and elegant features aren't just for show. Every aspect of this model has you in mind, whether that is in the form of improved aerodynamics or from having sleek and powerful headlights to guide you wherever you plan on going.
Performance Options
Even the base model offers a thrilling performance when it comes to the 2020 Porsche Macan. The base engine offers up to 248 horsepower, but there are more options for those of you looking for a more thrilling experience. The next engine choice gives you 348 horsepower, and the one above that makes 434 horsepower, ensuring you will always have the right feeling when you press down on the acceleration.
Technology & Control
All the controls that you will need are located on the 10.9-inch touchscreen display with full-HD resolution. This screen houses the weather, Amazon Music, Parking Information, and much more. You can personalize the start screen so that you will have all the essential apps where you want them to be, making for a more intuitive system than many competitors.

Make a trip from the Raleigh area today and test drive the 2019 Porsche Macan.
Research a Model:
You are viewing all posts for tags: macan