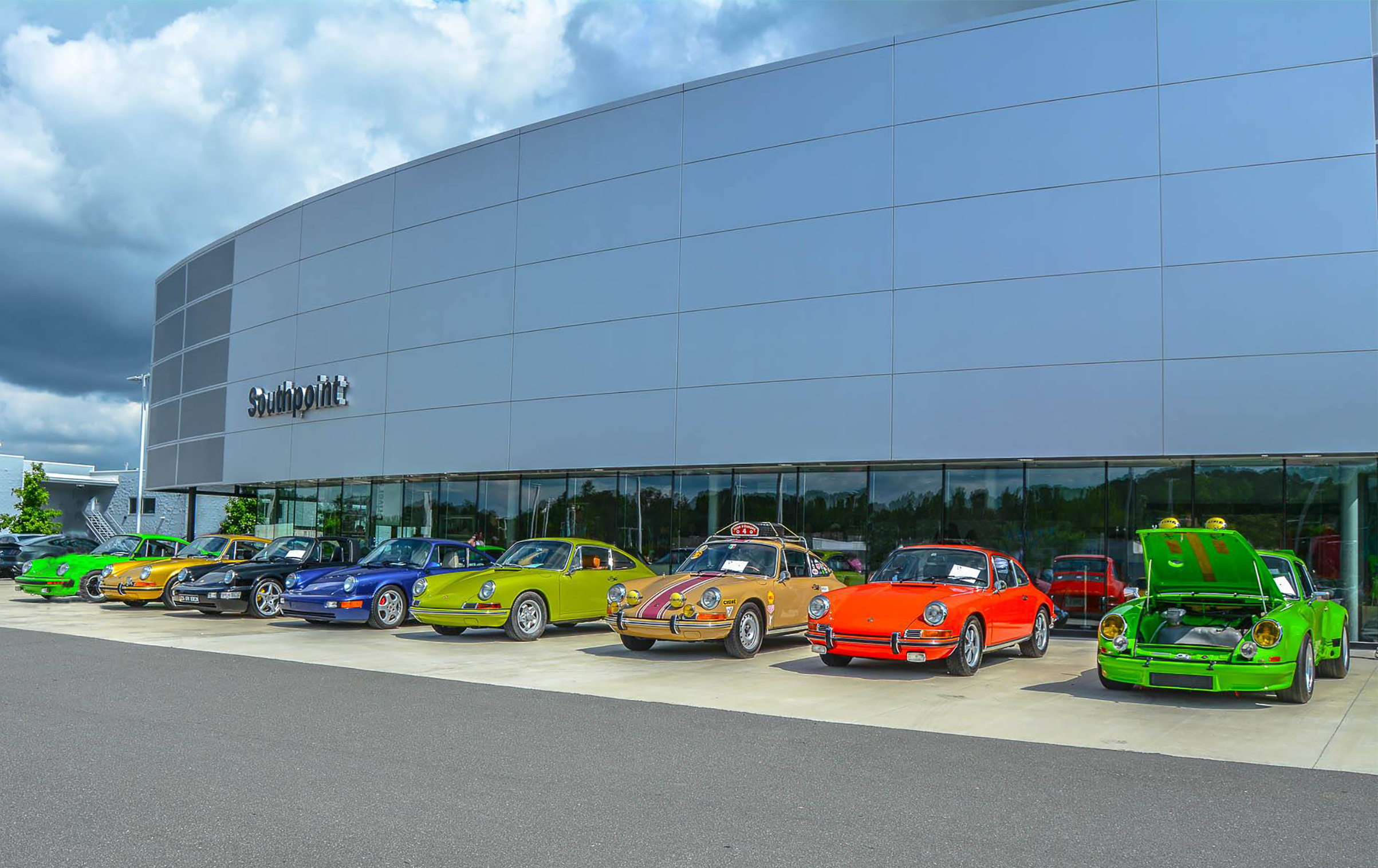 Trust a Porsche Classic Partner for Your Classic Porsche
Having the support of a specialist for your Classic Porsche will keep you confident throughout your time of ownership. With specialized knowledge, tools, and information, our Porsche Classic Partner showroom offers everything for your time of ownership. Keep your vehicle running its best by trusting our team to take care of your Porsche.
What to Expect from a Porsche Classic Partner:
Easily Recognizable Locations
A Porsche Classic Partner location has a Porsche Classic flag and the Classic Corner with information and displays you won't find anywhere else. Explore the Porsche timeline and some iconic designs before talking with one of our experts about your Classic Porsche near Durham.
Discover the History of Porsche
With timelines, literature, and Classic genuine parts on display, a Porsche Classic Partner location will strengthen the relationship between you and your vehicle. Look through each display cabinet to see how the brand's values and tradition play into its innovative spirit.
Expert Advice and Help
Our specially trained team knows the details of every Classic Porsche. We can help with any service, maintenance, or care that your Classic Porsche needs. We don't want you to rely on just anyone to work on your vehicle; we want you to trust the ones who are maintaining the iconic performance of your Porsche.
Individualized Support
We have certified technicians, Parts Sales Consultants, Service Advisors, and Classic-specific contacts to provide advice on your vehicle. Our Porsche Classic Partner can answer questions about any part in the Porsche Classic spare parts range. We can show you common damage symptoms your vehicle might have and the maintenance, repairs, or restorations your vehicle might need.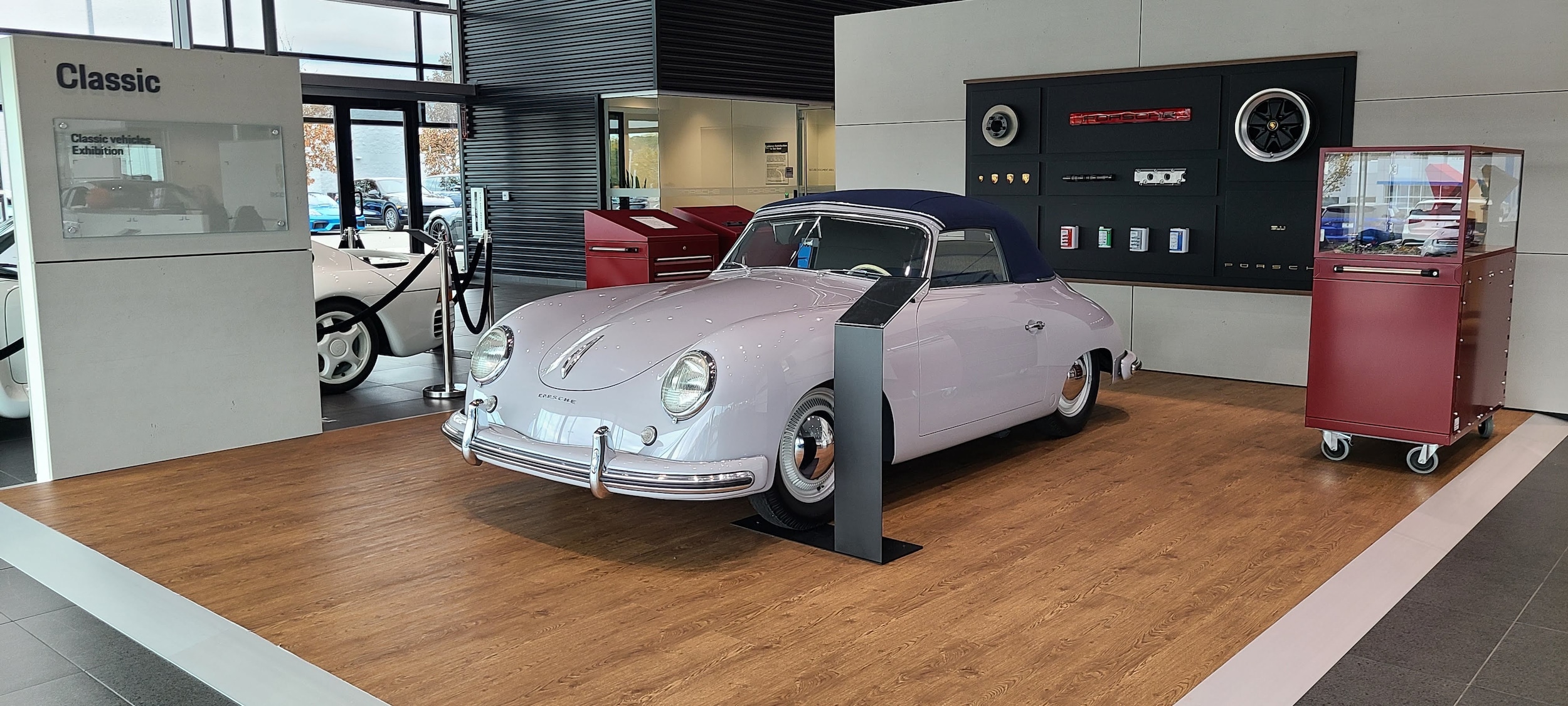 Keep Your Porsche Classic Running its Best
Not only is our dealership staffed by experts, but we have the specialized tools your Porsche Classic will need. Independent auto shops near Durham might not have everything needed or the knowledge to handle the work your Porsche could need. The draw of a Classic Porsche comes from the iconic design and thrilling performance, and a Porsche Classic Partner helps that last for as long as possible.
Contact our team to learn more about the benefits of a Porsche Classic Partner and why it's the best choice when you need to care for your vehicle. Our experts are happy to answer your questions and provide all the details about your vehicle.
Porsche Classic Partner Locations Across the Country
While we're proud to help drivers near Raleigh and Durham, you can find a Porsche Classic Partner location throughout the country. You can stay confident in your Porsche during any adventure, knowing there might be a Porsche Classic Partner near you. You will always have the best performance from your Porsche after choosing an expert for your service or maintenance.
Call, Email, or Visit Our Dealership with Any Questions About Your Porsche
Whether you need repairs for your Classic Porsche or have questions about buying a new Porsche, our team can help. You should never feel like you're settling with a service center for your work, and we encourage you to choose our specialists for everything related to your Porsche.
Our Durham dealership looks forward to working with you and keeping you prepared for any road trip, errand, commute, or weekend drive in your Porsche. If you're an enthusiast who prefers a Classic Porsche over a new one, our team can keep it running at its best. Various styles, options, features, and traits ensure you can find a Porsche that matches your lifestyle.
Make an Inquiry
* Indicates a required field