Welcome to the Auto Service Center at Porsche Southpoint!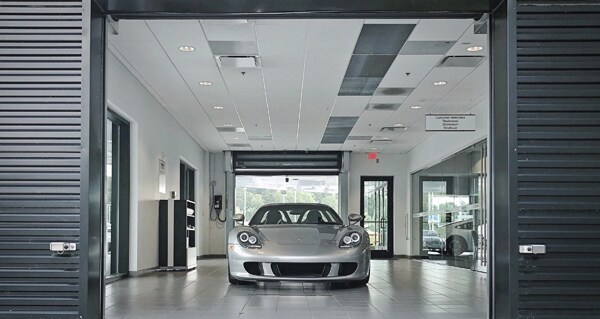 Our Porsche Technicians are the Best in the Business
Did you know that the Southpoint technicians who work on your Porsche were trained specifically at certified Porsche technical centers? This unique, hands-on experience gives our techs an expertise in Porsche service and repairs that can't be matched by your typical car mechanic.
When you want the very best for your Porsche 718 Boxster, 718 Cayman, 911, Cayenne, Macan, or Panamera, turn to the professionals who really know your car the best, inside and out. Schedule service appointments at Porsche Southpoint.
Top Porsche Experts Deliver Car Care the Way You Want It
How do Porsche technicians develop their technique? While in training at Porsche technical centers, they complete grueling, detailed training courses that sort out the good from the great, and only the best of the best are able to graduate and become certified Porsche techs.
Only Porsche dealership technicians have the ability to qualify for these professional technical courses; they bring their expertise back to the only facilities that have the training, the equipment, the specialized knowledge, and the diagnostic tools to properly handle the service and repair and Porsche cars.
That's why it's so important to take your Porsche to a certified Porsche dealer for service.
Visit Our Service Center and Schedule Your Appointment
Whether you need a simple oil change, some advice on restoring an old classic Porsche, or you need help with a bigger project like transmission repair or brake repair, you can find professionally trained experts ready to help at Porsche Southpoint. Our team of technicians deliver efficient, quality repairs in less time thanks to our state-of-the-art facility.
You can be sure that the repairs and routine maintenance you receive at the Porsche Southpoint service center in Durham are top quality--and that's because we only use genuine Porsche auto parts and accessories in all of our repairs.
You can schedule your next car service online, by phone, or in person.