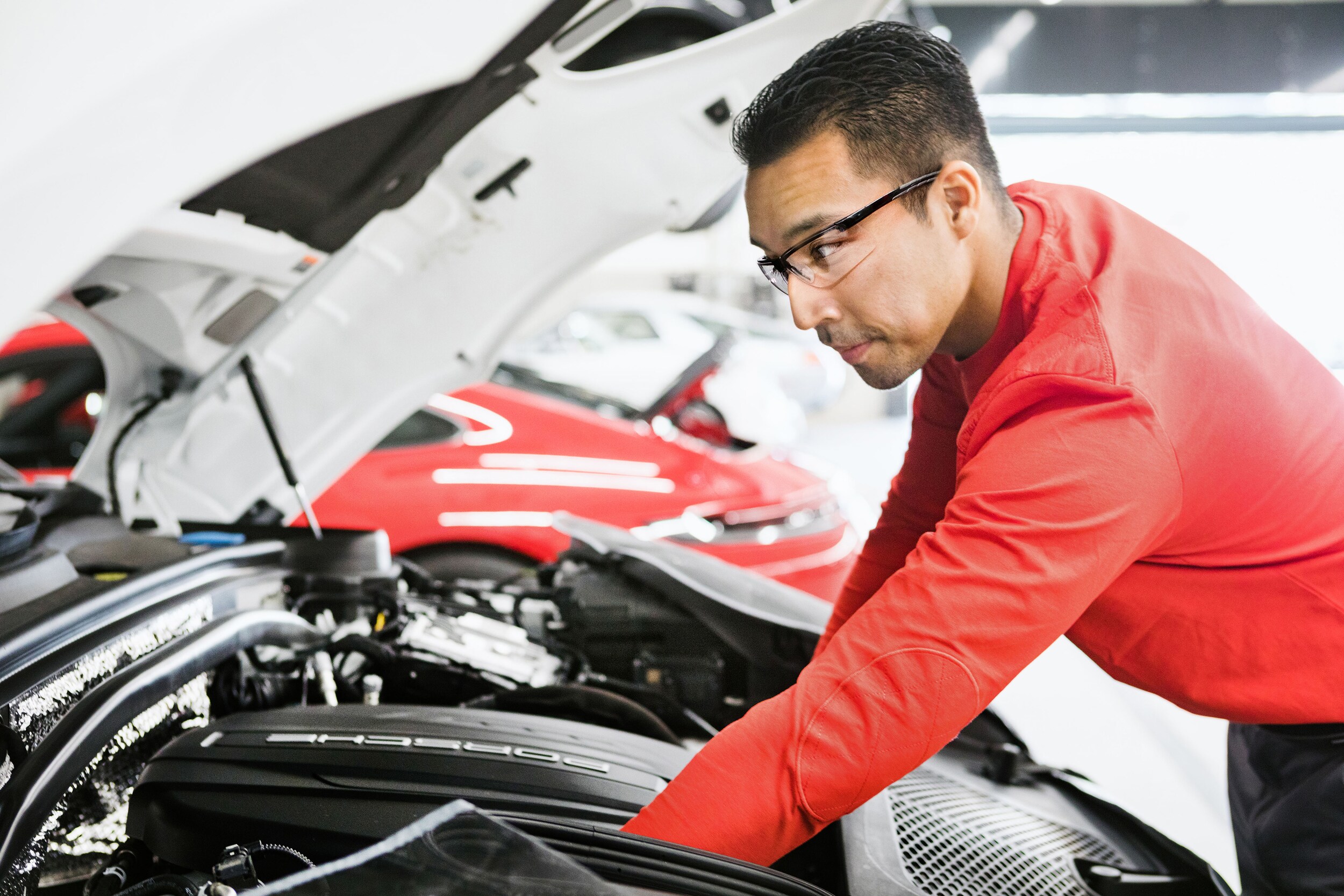 Our experts are here to make sure your Porsche model can be treated the way that it deserves when it needs a service. These impressive models will need oil changes to continue to perform their best, giving you the power and excitement that you want whenever you are behind the wheel.
Leaving Your Vehicle in Capable Hands
We make sure that our team knows every detail of a Porsche, including having Porsche Gold technicians that must have visited the Porsche training headquarters and passed the test that is administered. This test covers the most intricate details of a Porsche model, leaving only those with the most experience and knowledge of the brand able to pass.
Maintaining this title requires at least 40 hours of training every year, which should leave you feeling confident that your vehicle will be loved in the same way that you love it while it is under our care.
The Importance of an Oil Change
Oil is essential to the health of your engine by reducing friction, lessening wear, and reducing excessive heat levels. Oil can break down over time which will lead to damage in your engine, but our team is here to make sure that doesn't happen.
Some Porsche models call for an oil change every 5,000 miles or six months, whichever happens first, while others won't need an oil change for 10,000 miles or 12 months, so be sure to ask a member of our team or to look at the owner's manual for a more precise idea of when you should be getting an oil change.
Visit Our Porsche Service Center When it's Time for an Oil Change
Our service center team takes pride in being able to help all our customers enjoy their time driving. We work with your busy schedule, making sure we can get you in for a service appointment, whether that's for brake repairs, a tire rotation, or anything in-between at the least disruptive time for you.
You didn't just buy a car, you bought a Porsche, and we will treat it with the respect and care that it deserves while helping to maintain its best condition here at Porsche Southpoint.  We look forward to serving drivers in Durham, Raleigh and Chapel Hill.