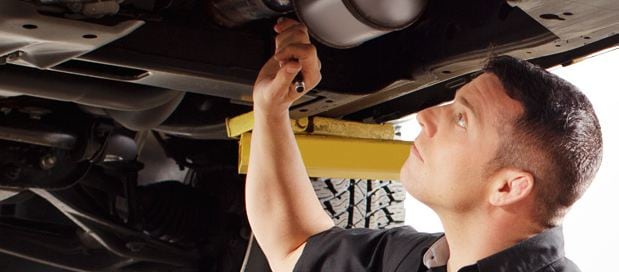 The Advanced Engineering of Porsche Brakes
The braking system found in modern cars can sometimes seem like nothing short of a miracle: a few pieces of metal, rubber, and other components that are able to bring a 2,000 - 3,000-pound vehicle to a stop, from speeds of up to 120 miles, using only friction. It's amazing. Now, consider a driving a high-performance sports car, like a Porsche 911, Carrera, Cayenne, or Panamera, which needs brakes that are larger than usual, and this modern marvel is even more impressive.
Taking care of your brakes and being proactive against issues is the best way to keep your sports car running at peak performance throughout Durham.
Top 5 Brake Issues to Look For
Most automakers don't factor brake replacement into their routine maintenance schedules, because when to replace your Porsche brakes depends largely on driving habits: those who cruise often and brake lightly can go much longer in-between replacements than those who are frequently in stop-and-go traffic and who brake hard.
It's a good idea to ask for a quick visual or in-depth brake inspection every time you bring your Porsche in for service.
Grinding or screeching noise when applying brakes
Acrid or burning smell when braking
Spongy feel of the brake pedal
Longer-than-usual stopping distances
Excessive Porsche brake squeal
Keep in mind that some small amount of brake squeal is normal--after all, you are driving one of the most advanced machines in the world, and it needs serious power to come to a stop. But, if you notice any of these red flags, we encourage you to contact us to schedule a brake service appointment at Porsche Southpoint.
Schedule Porsche Brake Service
If you're noticing brake problems with your Porsche, or you just haven't had a brake inspection for some time, need an oil change, or a tire rotation, contact us online, by phone, or in person to schedule brake service for your Porsche 911, 718 Carrera, 718 Boxster, Cayenne, or Panamera. We look forward to serving Durham, and Raleigh drivers.