This past Wednesday, February 21, 2018, was our Porsche Southpoint employee luncheon. Porsche Southpoint takes part in this Hendrick tradition each month to appreciate those who work so hard each day. Our employees are truly appreciated because they each are involved in so many aspects of the dealership, from our customers to the service of vehicles, to the everyday processes.
The employees laugh and join together, enjoy a delicious lunch, win prizes, and honor the Promise Keepers and Top Performers for the month.
Promise Keepers are those who go beyond the call of their job responsibilities and do so with a giving heart, and honestly usually never even realize they are being such a valued asset.
Our Top Performers are those who excel in Service and Sales for the month and who also bring so much value to our team.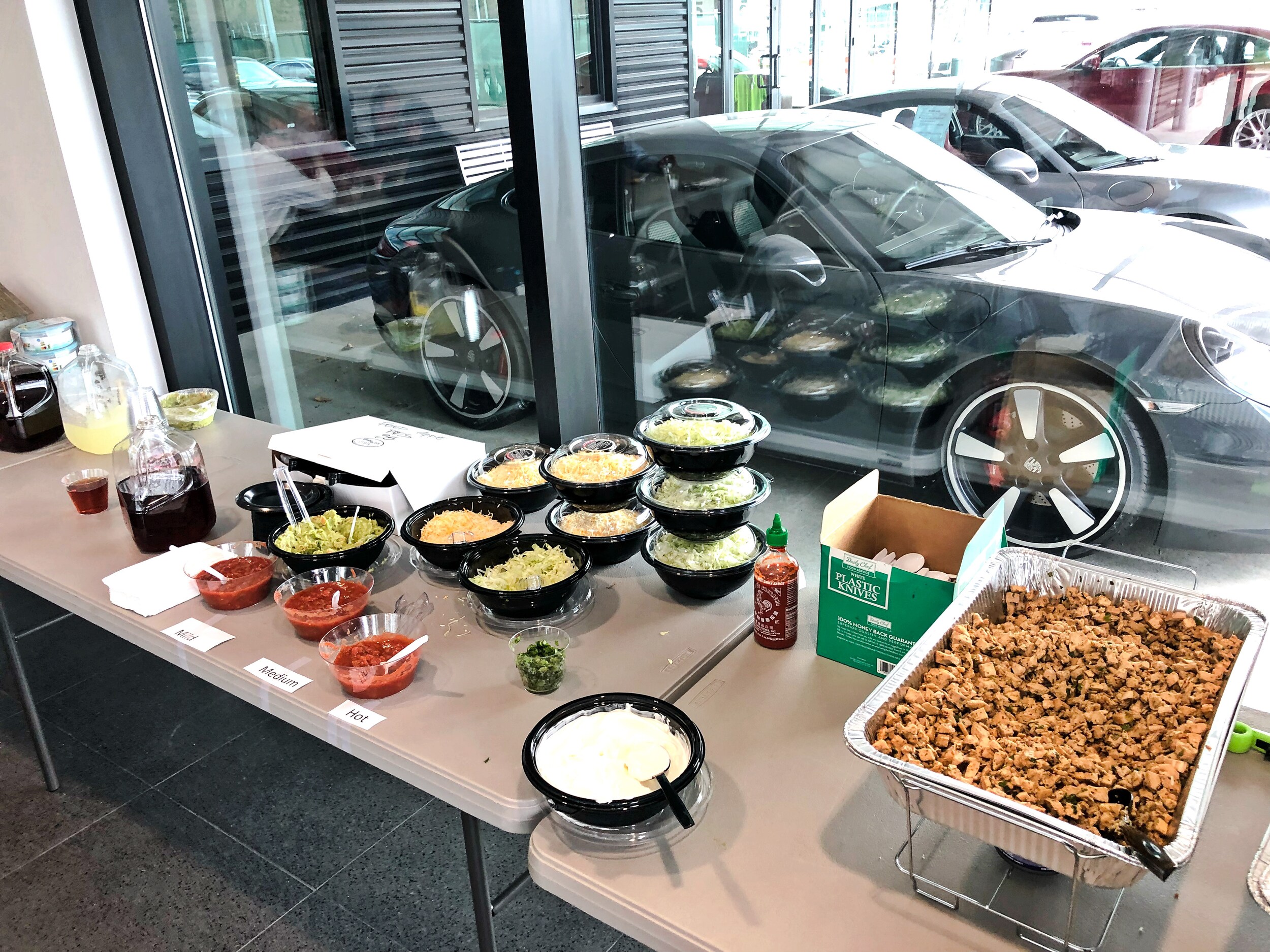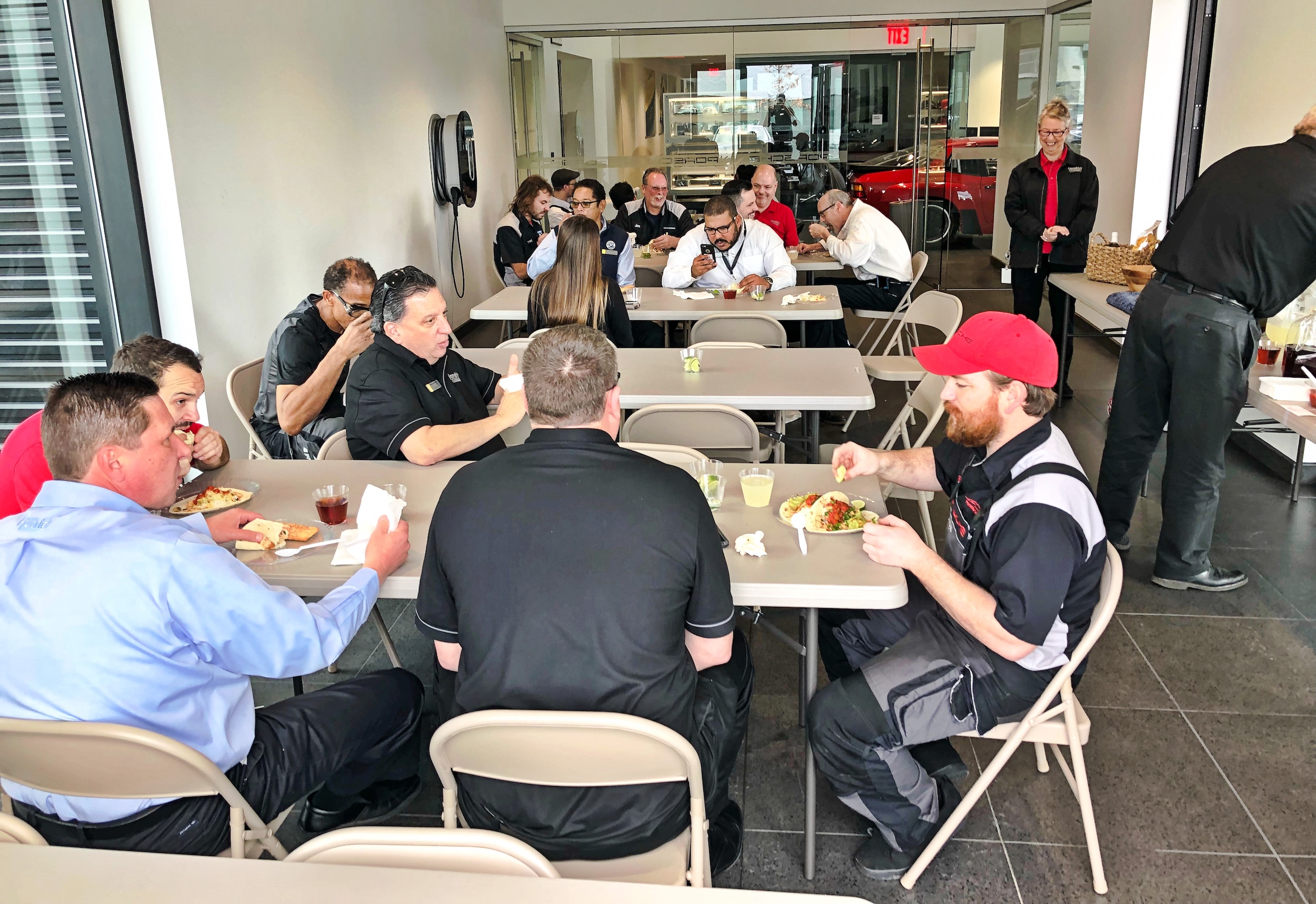 Porsche Southpoint Employees enjoying a delicious lunch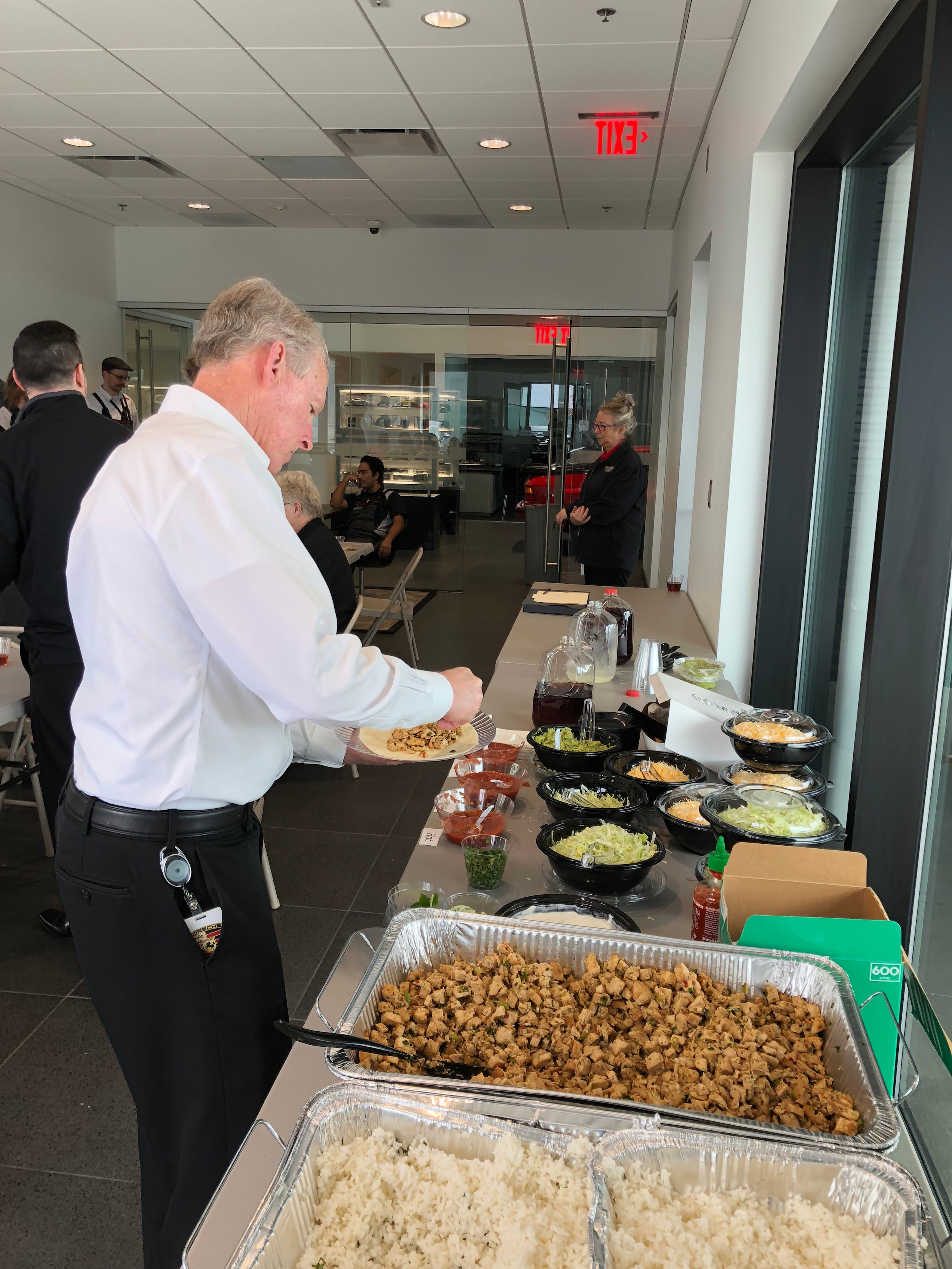 Brand Ambassador Kim Smith and this yummy spread


#PorscheSouthpoint #EmployeeLunch #TeamHendrick #TopPerformers #PromiseKeepers #WeLoveOurEmployees #Southpoint #StreetsAtSouthpoint #PorscheDealership #TriangleDealerships